10 Tips on How to Choose the Most Important Tools for the Kitchen
Do you have a small business, a spacious hotel or are you about to open a restaurant? There are a million things to think about and believe us, no two restaurants will work exactly the same. However, one of the most important things is the right choice of kitchen tools. Kitchen equipment helps ensure that your team can prep, cook, bake, wash up and create a culinary experience for your customers day in and day out. Can you guess which tools no chef could do without?
Sharp Knives
Every chef should have their own set of knives that they care for and know from handle to tip. However, he should have one all-purpose knife in his set, the so-called chef's knife.
Tip 1: Pay attention to the choice of knife designed for the chef, his hand, strength and ability. It should be comfortable, well-balanced and stable in the hand. It must also be easy to handle. While we recommend investing in your choice here, remember that you can change it after a few years, as your skills and needs may also change.
Tip 2: Try the knife in action. While you can get recommendations, read reviews and the like, the actual experience is priceless.
Tip 3: Choose knives with high-quality steel, a handle made of durable material, and preferably a lifetime warranty.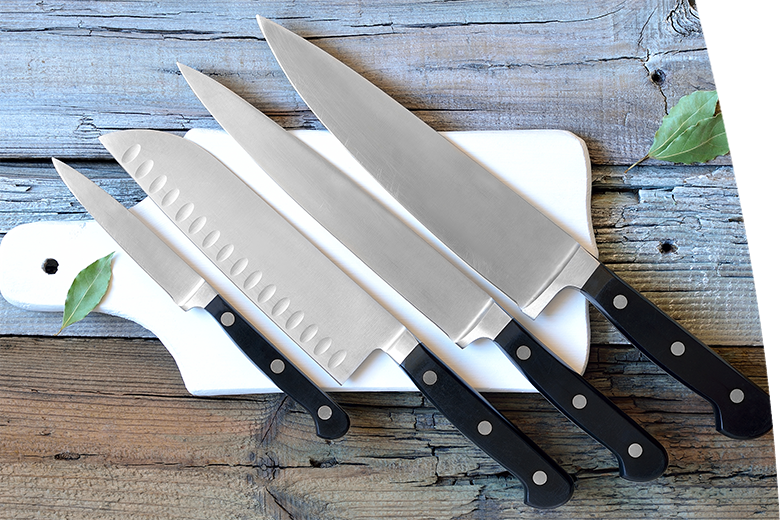 Tip 4: There are a variety of styles to choose from. Just for comparison, German knives are thicker, usually heavy and made of mild steel. They can be sharpened on both sides. Japanese knives are sharper, lighter, harder and thinner. They do not require as frequent sharpening as the German ones.
Tip 5: Sharpen your knives on stone or steel or use a professional knife sharpening service if you are not confident enough.
Kitchen Scale
After all, you have to prepare the individual portions in the same way. Not only are you more consistent that way, but it also helps you cut down on wasted ingredients. How to find the right weight?
Tip 6: First and foremost, it's all about the accuracy of the scale, which should have a tare function so you can weigh ingredients without a bowl to hold them. Tare is the weight of the empty package of the goods or the container in which the goods are weighed. In simple terms, it is the weight of the packaging of the goods being weighed. Also make sure that the calibre is not too large, at a minimum of 1 gram.
Tip 7: The calorie counting feature is especially appreciated by restaurants that serve healthy meals and focus on putting together a lighter menu for a specific clientele.
Tip 8: Choose a scale with a readable screen. If you use different types of scales in recipes, make sure it will also have a converter for measuring.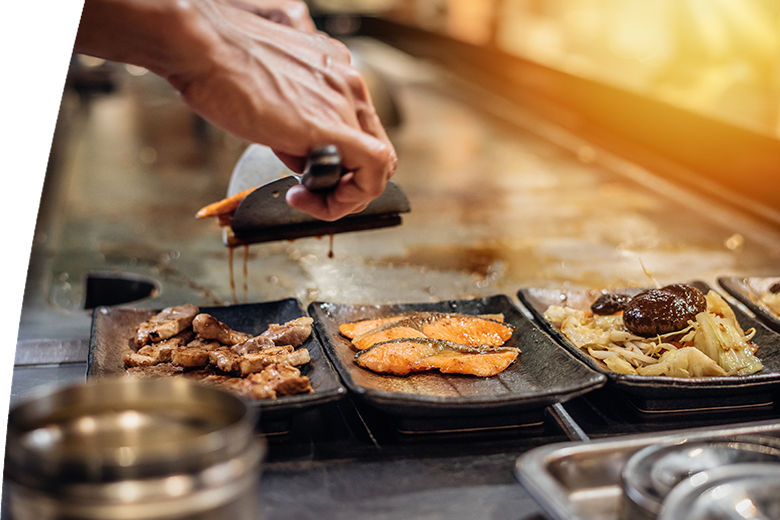 Thermometer
An underrated helper goes by the name of the thermometer. It helps you control the cooking process and cook your food 100% the way you need it. It is especially useful for those who prepare a lot of meat dishes.
Tip 9: Today, thermometers have a lot of gadgets. The installed minimum cooking temperature lets you know when the meat is ready. A converter from Celsius to Fahrenheit or vice versa helps you with different international recipes.
Tip 10: A good thermometer should only take 3 seconds to read the temperature, sometimes without the need to recalibrate.
With the perfect tools, you can improve the cooking experience for both yourself and the customer. For this reason, create plenty of time before you buy. Even small things can make a big difference.
Don't forget to subscribe to our newsletter to get more tips and advice from different areas of the business environment.